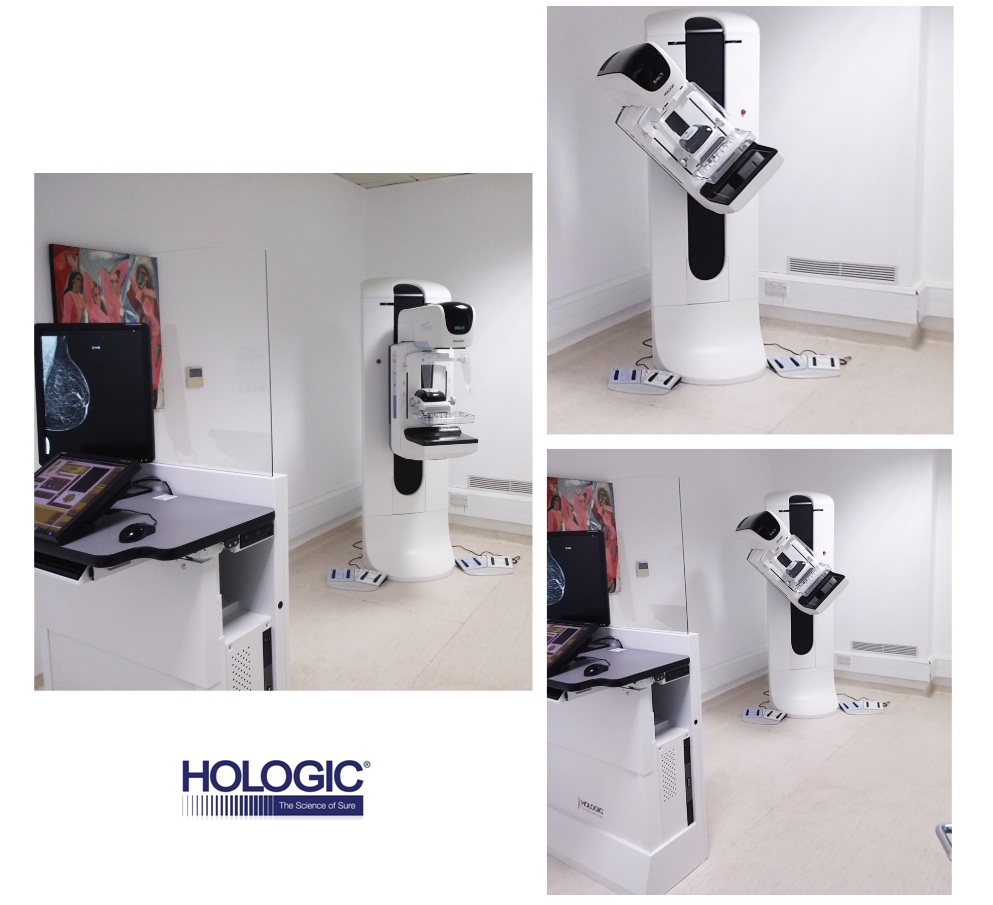 Selenia Dimensions System is installed in Paphos, July 2016
Evangelismos private hospital  is now equipped with the new top digital mammography, which is the most innovative way of detecting breast cancer in recent years with three-dimensional (3D) tomosynthesis.
The Mammography Selenia Dimensions System® is manufactured by the American company Hologic which is the international pioneer company in the development of diagnostic methods. The company is revolutionizing in the detection of breast cancer and in women's health.
The Mammography Selenia Dimensions System® , is an innovative machine on the tomosynthesis breast and has the following advantages:
-Excellent sharpness with minimal radiation dose
-With the same pressure in the breast simultaneously perform mammography and tomosynthesis
-Flexible for any type of breast
-Improved workflow
-Ergonomic design for comfort and ease of use
-The breast screening with three-dimensional (3D) tomosynthesis, more accurately detects breast cancer in contrast to prior art mammography (detects up to 30% more aggressive tumors).
Nenean vitae nisi pharetra, condimentum arcu id, condimentum lectus. Donec velit diam, pellentesque a convallis nec, ullamcorper sit amet tortor. Pellentesque eros dolor, hendrerit semper nisi eu, lobortis tincidunt sem.
agency: "Quisque Quam Enim"
client: John Doe
date: 12 Jul, 2012
AD: Praesent dictum lorem condimentum, rutrum sem.