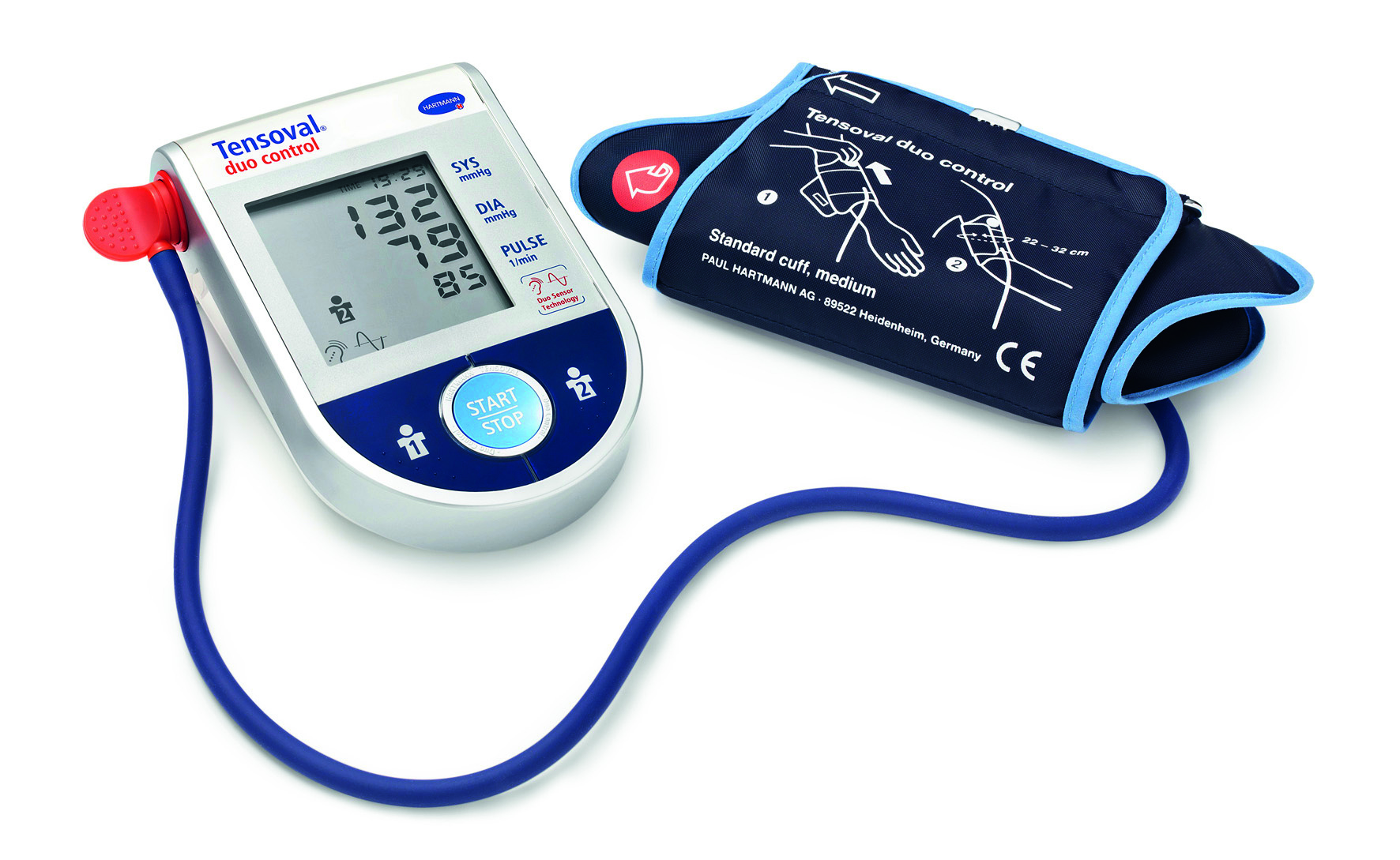 Tensoval® duo control
Automatic blood pressure monitor with extremely high measuring accuracy thanks to Duo Sensor Technology, even with cardiac arrhythmia and with a secure-fit cuff.
Product Description
Description
The innovative Duo Sensor Technology combines two professional measuring technologies: the oscillometric technology and the Korotkoff technology, which is also used by physicians to measure blood pressure. It is characterised by its reduced susceptibility to malfunction, producing correct measured values even in patients with heart rhythm disorders.
The Comfort Air Technology determines the individually required inflation pressure for blood pressure measurements. This allows measurements on the upper arm to be taken with less discomfort.
Patented cuff for simple and safe application.
Memory capacity for 2 users for storage of morning and evening values for 30 days.
Display including date and time.
Extremely high reading and operating comfort.
Supplied with Comfort soft case and batteries for 1,400 measurements.
Uses
For blood pressure measurement on the upper arm.
Reliable measurement results can only be obtained by selecting the suitable cuff size depending on the upper arm circumference.