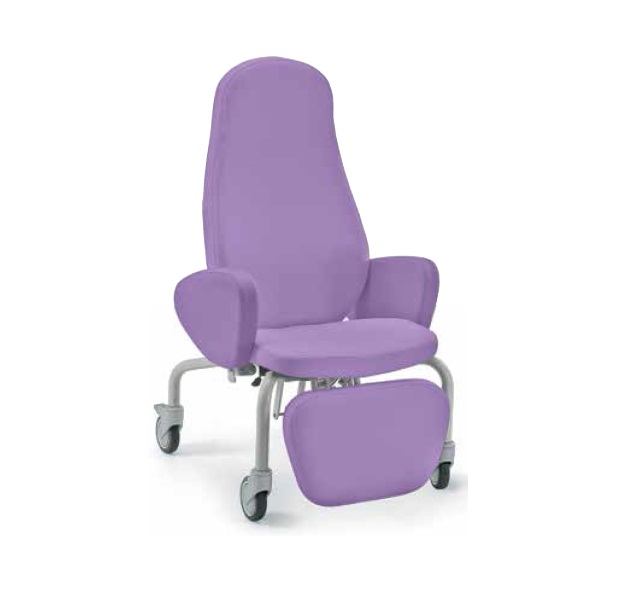 Armchairs with wheels, sychronized movements
Armchairs with wheels, sychronized movements
Product Description
Code: 364610 – Desidia relaxing chair model on wheels, with padded armrests with syncronized gas-operated backrest and legrest
Code: 364810 – Valea relaxing chair on wheels, with polyurethane arms, with syncronized gas-operated backrest and legrest
Frame and legs in painted steel with 4 Ø 125 mm wheels, of which the rear ones are lockable. Handle support and/or pressure applied to the back. Backrest and footrest angle adjustable by means of gas pumps with separate control levers located under the seat.
Fireproof anatomical upholstery made of different density. Fabric fireproof and washable synthetic leather. Backrest and leg rest adjustment by synchronized gasoperated
Control board placed under the armrest within easy reach. Padded armrests that flap down to facilitate patient's transfer.
Drop-leaf plastic footrest, that can be folded away behind the leg rest section. Dim. cm 85 x 66x 125 with back up. Opening max. 165 cm. Article with the Approval of the Ministry of Internal affairs, 1° IM fire reaction class.