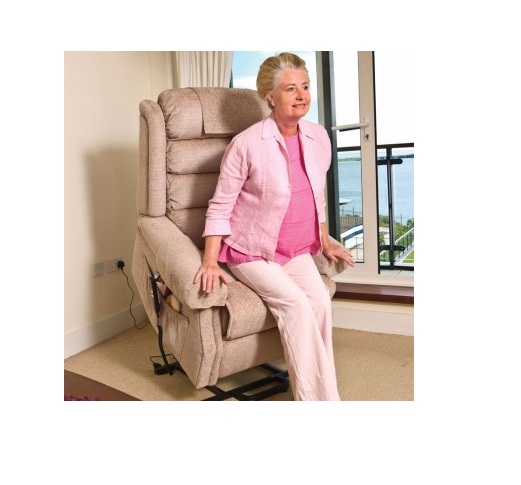 SERENA RISER AND RECLINER ARMCHAIR
SERENA RISER AND RECLINER ARMCHAIR
Product Description
Serena Riser Recliner Chair, which offers a wealth of adjustments that help the user to find the most comfortable, healthy and restful posture.
An in-built electric "rise and recline" mechanism takes the effort out of the process of sitting and standing, and the simple hand controls make it easy to use.
The motor is mains powered but the chair also has a back-up battery which has enough power for three cycles of use.
This means the user can stand up from the chair in the event of a power cut.
The action is always smooth, controllable and quiet, and the chair has a special handset pocket so it is always easy to find.
There are also two pockets at the side, which are ideal for books, notepads, television controls and magazines.