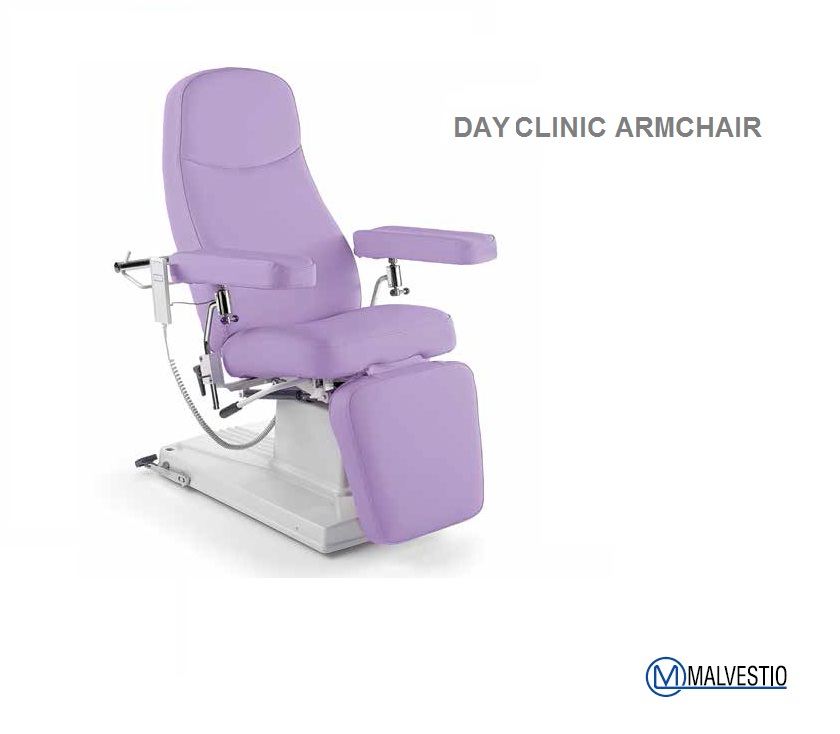 DAYCLINIC Armchair
Product Description
Rectangular tube base with 4 wheels and 2 locking pedals. Independent movement of back and leg rest sections adjustment and footrest maid of painted steel, controlled by a gas spring.
Trendelengurg movement achieved by electrical actuator 24 V, controlled by a push button control panel, located on the armrest. Washable upholstery in plastic fireproof type soft leather.
Shaped armrests, adjustable height and swivel ball joint. Maximum size cm 170×75, medical device, I class, according to EU directive 93/42/cee.