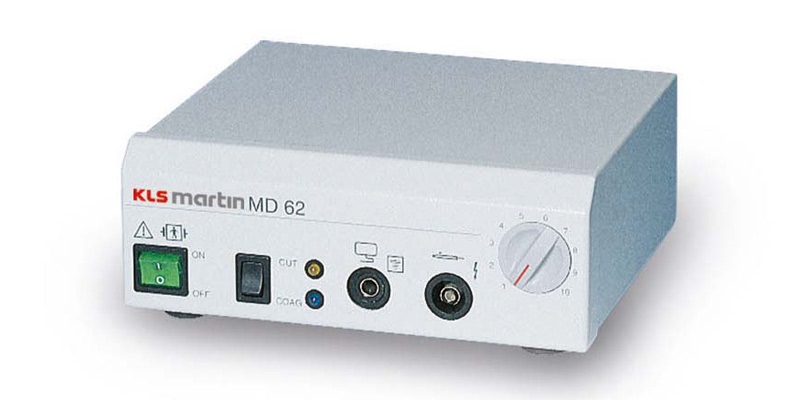 MD 62
Product Description
Our smallest solution for highest demands for quality and convenience in dental applications.
The KLS Martin MD 62 is an electrosurgical device primarily intended for use in dentistry. Thanks to its compact design, this unit is extremely handy and therefore well suited for mobile use.
Special accessories for special applications
Dependable use in daily practice is ensured by a special handle adapted to the specific anatomical conditions of the mouth plus a comprehensive range of active electrodes.
A selection of accessories has been included in a special set created to satisfy your needs. For details, please refer to our product brochure.