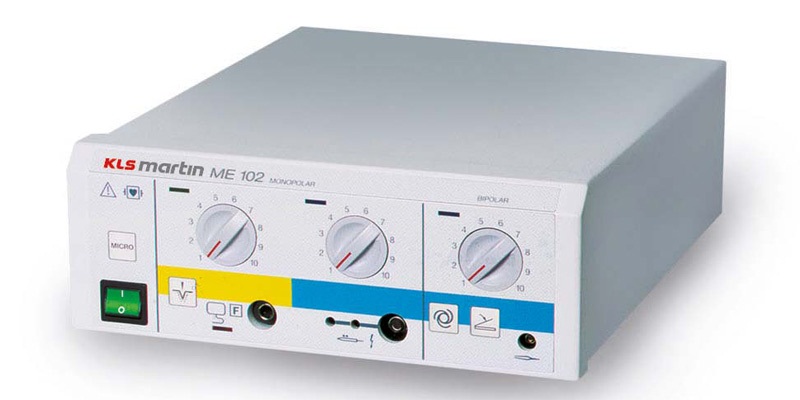 ME 102
Product Description
ME 102
The compact solution for best results in electrosurgery.
High-frequency surgery in perfection: The ME 102 is a universally applicable HF electrosurgery device of the 100-watt class offering excellent cutting and coagulating capabilities. The unit has been designed to meet all clinical as well as ambulatory requirements – anytime, in any situation.
Special accessories for special applications
The basis of dependable use in daily practice are the special HF handles adapted to the specific anatomical conditions in each case.
A comprehensive range of active electrodes is additionally available to provide ideal conditions for perfect surgical results.
A selection of accessories has been included in a special set created to satisfy your needs. For more information, please refer to our product brochure.