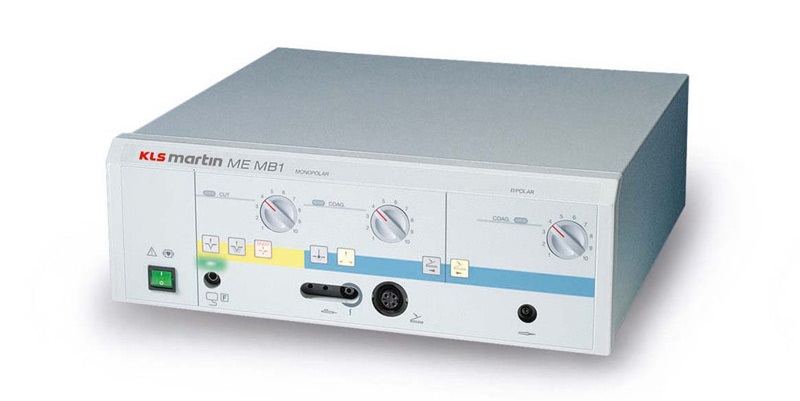 ME MB 1 endo
ME MB 1 endo
Product Description
ME MB 1 endo | The "classic" – unrivaled in ease of use.
It is not without reason that it is considered a successful classic in the field of endoscopy – the ME MB 1 endo. The hallmarks of this HF unit are its straightforward operating concept and a tremendous price-performance ratio.
Control by endo mode
The special "endo" cutting mode enables a fractionated and thus controlled cut. The ME MB 1 endo is particularly well suited for low-resistance fields of use – such as papillotomy or polypectomy.
High patient safety thanks to Patient Control System (PCS)
Our proven Patient Control System (PCS), used in conjunction with split neutral electrodes, offers reliable NE application monitoring throughout the surgical procedure. If the neutral electrode makes poor contact with the patient's skin, an optical warning signal is immediately released and HF current activation blocked as a result.
If used in conjunction with the MB 181 Argon Beamer System (MABS), the ME MB 1 endo offers you all the possibilities afforded by argon plasma surgery.
A selection of accessories has been included in a special set created to satisfy your needs. For details, please refer to our product brochure.