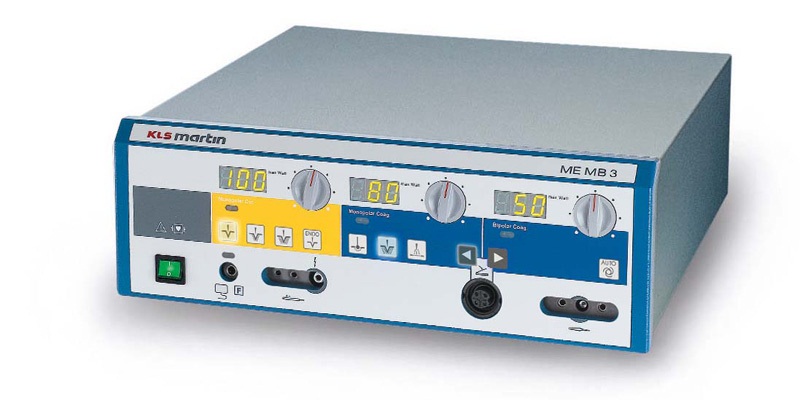 ME MB 3
ME MB 3
The economy solution – efficiency for your OR.
Product Description
ME MB 3 | The economy solution – efficiency for your OR.
As evidenced by its ergonomic handling, the ME MB 3 utilizes proven technology. Special rotary switches are provided to set the power individually for each operating mode, with the settings indicated on a digital display. The appropriate types of current can be selected easily via dedicated buttons arranged on the membrane keyboard
Special accessories for special applications
"m"-Version
Version "i"
The hallmarks of the ME MB 3 do not only include our proven PCS (Patient Control System), but a high standard of patient safety as well. A straightforward design and superior application versatility round off a user-friendly profile.
As a special highlight, the ME MB 3 is available in two different versions: either with classic KLS Martin connectors or with sockets satisfying international standards. This ensures that you can use your existing accessories without any need for adapters.