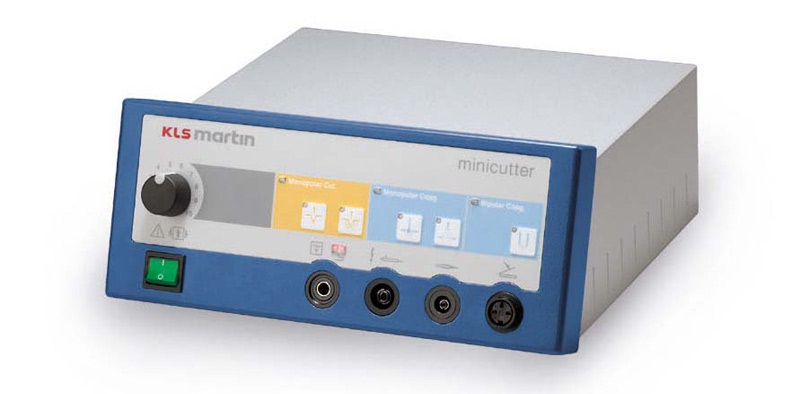 Minicutter
Product Description
Ideal for outpatient departments and private surgeries
With an output power of 80 watts in monopolar mode and 70 watts in bipolar mode, the Minicutter is simply ideal for use in outpatient departments and private practices. Thanks to its wide range of application including general medicine, dermatology, gynecology, ENT and cosmetic surgery, the Minicutter is a real all-rounder – just as valuable in clinical settings as in private surgeries.
Excellent ergonomics and easy handling – these are the hallmarks of the Minicutter that make it truly unique. All in all, thanks to a whole range of important features, it offers a maximum of safety in any application.
A special set of accessories is available for the Minicutter. For details, see our product brochure.