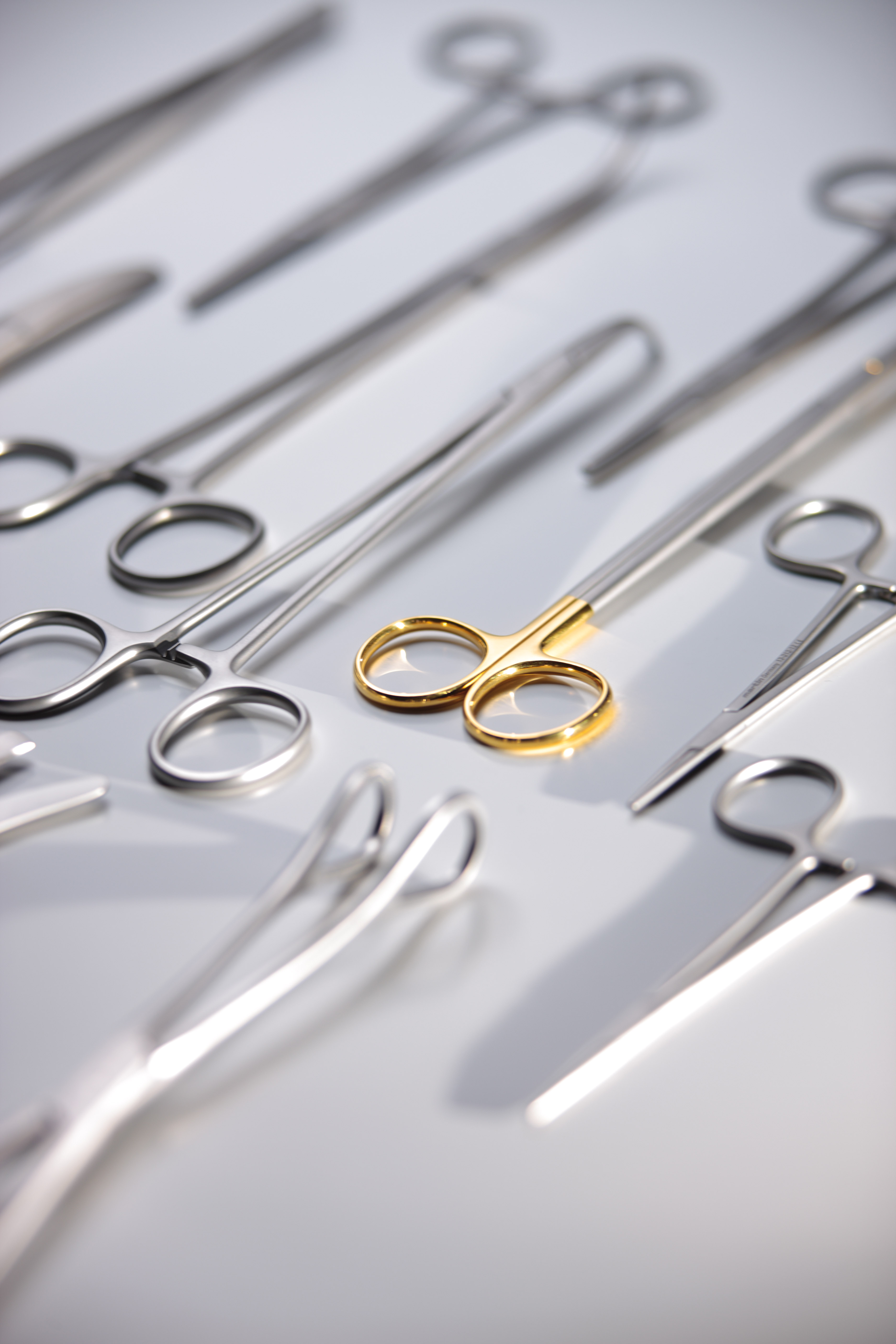 Surgical Instruments
Product Description
-16.000 Surgical Instruments-
Proven for decades
Millions of physicians throughout the world use and rely on them: the high-quality instruments by KLS Martin that set standards in surgery and dental surgery. More than 14,000 surgical instruments are developed and manufactured in compliance with stringent quality specifications, from the selection of corrosion-resistant chrome steels through manufacture and heat treatment to finishing and final inspection.
Instruments | millions of physicians throughout the world rely on
KLS Martin offers the entire spectrum of standard surgical instruments. And what is more: KLS Martin also supplies you with special instruments for all surgical disciplines.
GENERAL SURGERY
DISPOSABLE BLADES
DENTAL/ORAL SURGERY
IMPLANT SYSTMES AND TRAUMA
CARDIO THORACIC SURGERY
CARDIO VASCULAR  SURGERY
VASCULAR SURGERY
NEUROSURGERY  
DERMATOLOGY
PLASTIC SURGERY
UROLOGY
GYNECOLOGY/OBSTETRICS
ENT
ORAL MAXILLO-FACIAL SURGERY
ETC
KLS Martin has a long tradition of manufacturing surgical instruments: upon its foundation, the company Gebrüder Martin was a mere instrument manufacturer. Our mission has remained unchanged to the present day: to manufacture instruments of the highest quality.
We develop and manufacture our products exclusively in Germany, in state-of the-art production facilities, certain product groups even under clean room conditions – and always under the direction of highly skilled engineers and qualified staff. The result: Made in Germany.
-Optimized processes for clinical logistics
-Whenever you need it – our lifetime guarantee