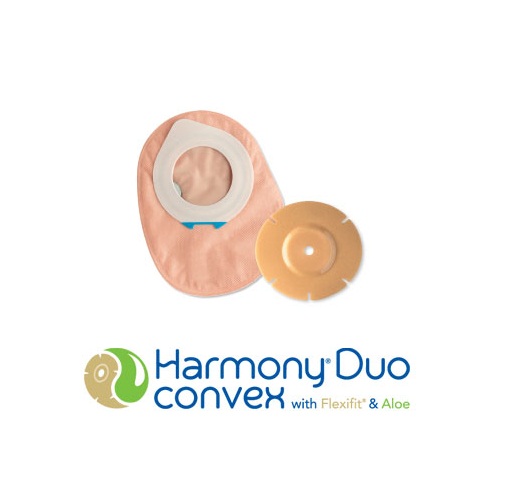 Colostomy products
Product Description
Salts Healthcare offers a huge range of user-friendly products designed to change the lives of colostomists through greater comfort, flexibility and security.
Browse our 1-piece or 2-piece appliances, or search for stoma solutions to see our complete range of ostomy accessories. These easy-to-use products have been specifically developed to alleviate the problems faced by colostomists such as leaks, sore skin, residue, odour, skin protection and adhesion.
One Piece
Confidence® NaturalConfidence® Natural features a unique five-sided Flexifit® wafer for a perfect fit and hydrocolloid infused with extracts of Aloe Vera to help keep skin smooth and soft.
Confidence® Natural Soft ConvexOur softest, stickiest and most flexible soft convex wafer. The unique, five-sided Flexifit® wafer fits more closely to the body's natural contours, helping to reduce leaks. Stronger adhesive sticks fast and stays put for added security.
Confidence® Convex SupersoftA convex pouch with even more flexibility and softness. Confidence® Convex Supersoft incorporates a soft, flexible wafer with a gentle profile – for increased comfort.
Two Piece
Harmony® DuoAll the advantages of a one-piece system, such as an ultra slim profile and flexible wafer, with all the convenience of a two-piece system: its unique 'docking system' and skin-friendly flange makes pouch changes so much easier.
Harmony® Duo with Flexifit®Harmony® Duo from Salts Healthcare has always been a popular choice for those who enjoy the convenience of a two-piece system with the discretion of a one-piece. And now, the range includes our unique Flexifit® wafer with Aloe Vera extracts.