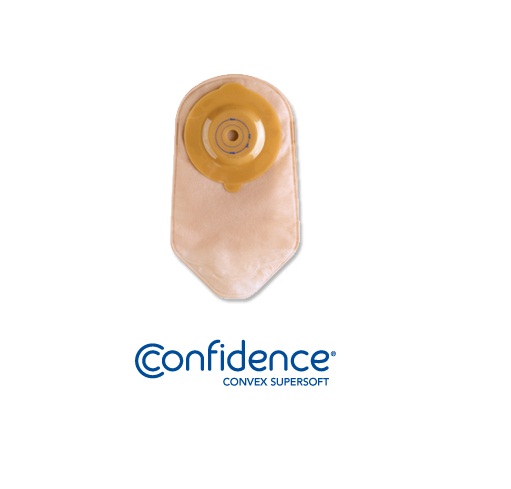 Urostomy products
Product Description
"A complete range of urostomy products from Salts"
Salts Healthcare offers a huge range of user-friendly products designed to change the lives of urostomists through greater comfort, flexibility and security.
Browse our 1-piece or 2-piece appliances, or search for stoma solutions to see our complete range of ostomy accessories.  These easy-to-use products
have been specifically developed to alleviate the problems faced by urostomists such as leaks, sore skin, residue, odour, skin protection and adhesion.
One Piece
Confidence® NaturalNew Confidence® Natural features a unique five-sided Flexifit® flange for a perfect fit, and hydrocolloid infused with extracts of Aloe Vera to help keep skin smooth and soft.
Confidence® Convex SupersoftA convex pouch with even more flexibility and softness. Confidence® Convex Supersoft incorporates a soft, flexible wafer with a gentle profile – for increased comfort.
Two Piece
Second Nature®A range of urostomy pouches for the two-piece user, incorporating a soft, silky cover of breathable material.