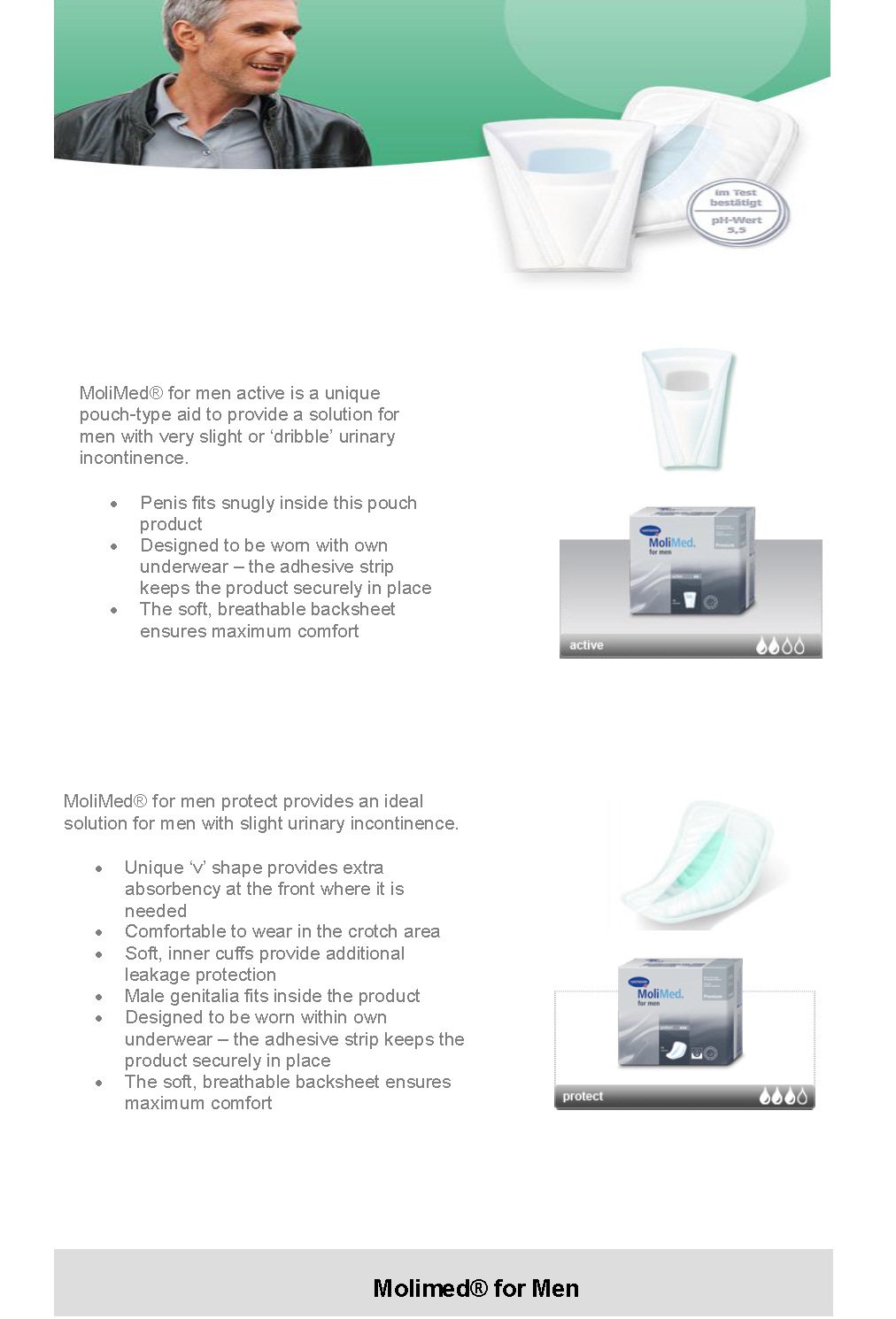 MoliMed® for men
Product Description
The discreet, anatomically shaped incontinence pad, specially designed for men
Description
Incontinence pads specially designed for men; with an antibacterial, pH skin neutral Dry Plus fluid distribution layer and an odour neutralizing superabsorbent core; complete non-woven covering on surface and impermeable backside with a soft cloth-like outer cover, which is breathable due to micropores; in a specially shaped form designed to fit the male anatomy; offer high wear comfort and maximum protection against rewetting; discreet to wear and easy to fit in the undergarment thanks to a wide adhesive s
Uses
For the management of slight urinary incontinence in men, e.g. after prostate surgery; especially suitable for those persons who are mobile and active.
MoliMed® for men protect
Anatomical V shape with inner anti-leak cuffs which form an elastic inner rim around the urogenital area to provide all-round protection; the specially designed absorbent core locks away even large amounts of fluid.
MoliMed® for men active/protect
Sample bag with 1x MoliMed® for men active and 1x MoliMed® for men protect